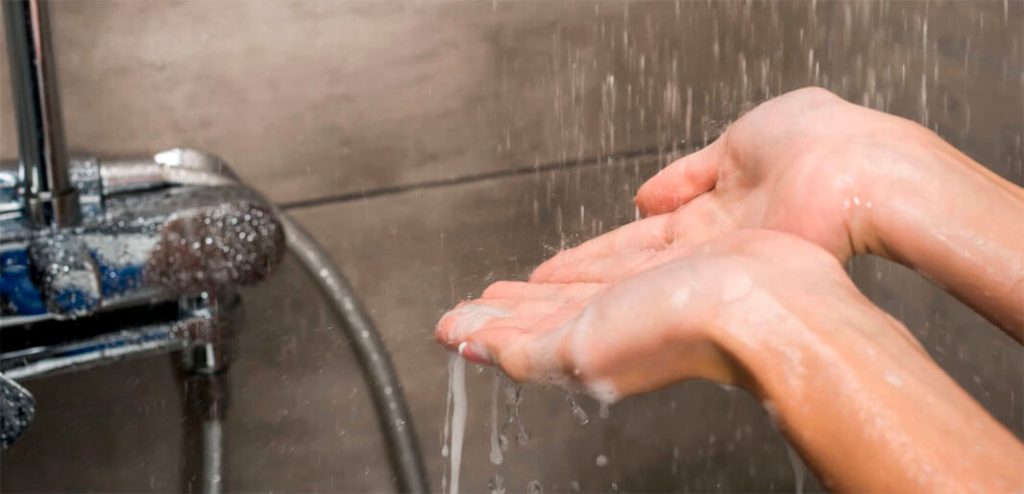 Water Heater Installation and Replacement in Houston
Hot water has, undoubtedly, become an important necessity in every household. From showering, laundry, to even washing dishes, you need a reliable supply of hot water to perform these chores. That is why you need to hire a professional to install or replace your water heating system. Hou Water Heater Company provides reliable installation and replacement of water heaters for residents in Houston and the surrounding area.
Conventional Tank Water Heaters
Tankless Water Heaters
Gas Water Heater
Types of Water Heating Systems
Whether you're looking to install a new heating system or you're planning to replace an old water heater, you're faced with hundreds of models to select from. You'll want to select an energy-efficient unit that will provide adequate hot water for your household. With the constantly evolving advancement in technology, identifying the most ideal heater for you can be overwhelming.
Of course, water heater installations, repairs, and replacements are best done by a professional plumber. However, it is important to understand the various types of heaters available. When you hire us, we will help you determine the most appropriate model from any of the following:
1. Conventional Water Heaters
These are perhaps the most common units that feature an insulated tank that stores heated water until when needed. Here, natural gas water heater systems are preferred because they use less energy and cost less compared to electric systems. However, they are quite difficult to install. To operate effectively, conventional water heaters require regular maintenance.
2. Tankless Water Heater
These systems use intense flashes of heat on water-filled coils to instantly heat water on demand. Tankless water heaters have better energy efficiency compared to conventional systems. However, their up-front cost is relatively high.
Tankless water heaters are a great choice for a large family that uses a lot of hot water at a particular moment. You can opt to run your on demand water heater with natural gas – although, you'll need to make a few extra installations such as a large diameter gas line to make them effective.
3. Heat Pump Water Heaters
These systems capture heat from the air or ground and transfer it to the water. While heat pump heaters have an enormous up-front cost compared to standard electric pump models, they use about 60% less energy. Therefore, Houston homeowners can enjoy reduced energy bills as returns on their investment.
4. Solar Water Heaters
These systems involve mounting solar panels to obtain energy from the sun and transfer it to the water. Solar heaters are a great way to save energy during summers. Our Houston Water Heater installation team can help you determine the most ideal solar water heater for your home alongside your budget.
5. Condensing Water Heaters
Condensing water heaters capture hot exhaust gases expelled from home and blow them through a coil at the base of the system where cold water absorbs the heat. Just like conventional water heaters, condensing water heating systems come with a storage tank.
Benefits of Hiring Dependable Houston Water Heaters Specialists
Some homeowners in Houston are tempted to do water heater replacement and repair on their own. However, before picking up the wrench to work on your heating system, you might want to consider the benefits of hiring an expert instead. Remember, while DIY may save you some money, you'll be sacrificing the following important benefits:
1. You'll get professional Service
If you've just moved to Houston, you're probably wondering, can I get a reliable water heater installation near me? Whether you're looking to install a gas or electric water heater, we've got you covered. Our team of experts is well equipped and experienced to carry out these installations the right way.
Our experts are also equipped to diagnose your system for any repairs. Homeowners that attempt to use the DIY approach or hire unqualified individuals end up with more damages. You can rely on our company to do the job right.
2. Maintenance Routines
For your heater to work effectively, it is fundamental to enroll in regular maintenance routines and adjustments such as swapping out the anode rod and flushing the system. Hou Water Heaters Company is committed to maintaining effective systems by enhancing their performances and reducing its utility bills.
3. Prioritized Safety
It's worth noting that water heating systems can deliver lethal shocks. There's no better way to avoid these injuries than hiring a professional to do the work. Gas systems are extremely dangerous since they can leak poisonous and flammable gases into the atmosphere. Unless you are an expert, consider hiring a professional to avoid serious damage and injuries to you and your family.
Hou Water Heaters Company for Reliable Installations, Repair, and Replacements
Looking for dependable water heaters installers in Houston? We've got you covered. At Hou Water Heaters Company, we are focused on providing high-quality water heater services at competitive prices. We understand how frustrating it is to have a faulty water heater during cold seasons and are committed to ensuring that your heating system runs at peak efficiency.
Our company is licensed and certified to carry out water heater installation, repair, maintenance, and replacement in Houston and the surrounding area. Also, our team of qualified experts has adequate experience in handling water heater repair and installation. Therefore, you can rest assured that your system is in good hands.
As a local plumbing company in Houston, we're committed to eliminating guesswork and hassle around installing and replacing these heaters. Whether you're looking for residential or commercial water heater services, contact us and let a professional work on your system.