Rheem water heater
Rheem water heater comes with a 6-year warranty on the tank and parts. Also, there is a 1-year warranty on labor. The 6-year warranty is claimed by the manufacturer but most Rheem hot water heaters last up to 8 years and longer.
Rheem products are diverse enough to cover all types of heating, whether residential or commercial. Everyone will find something for themselves, from those who prefer older tank-type designs with natural gas or propane, to those familiar with the new and improved electric tankless versions.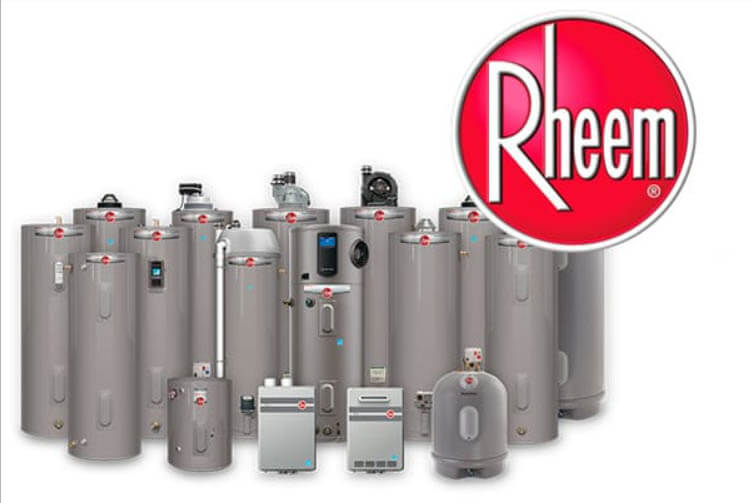 Rheem Tankless Water Heater is a brand that represents safety and resource savings. No longer will you live with the fear of overheating or freezing due to a malfunction.
In the second half of April, Rheem introduced a new line of hybrid water heaters called Prestige.
Rheem Prestige water heaters work on the air heat pump principle: they take heat from the environment and transfer it to the heated water. The COP of the heater reaches 2.45, which makes Rheem Prestige water heaters the most efficient in their class. Additional savings are achieved by the fact that the water heater cools the room in which it is installed, thereby reducing air conditioning costs.
The company estimated that with current electric rates in the U.S., a water heater like this would save $329 annually and would not cost more than $16 a month to heat water.
Rheem water heater price starts from $273.
Bradford White water heater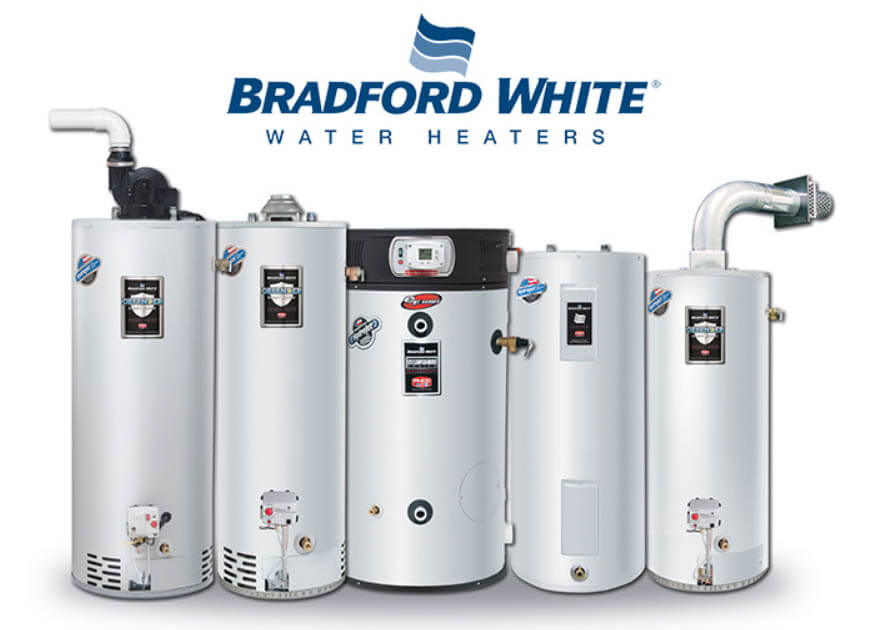 The Bradford White brand is known for high quality gas water heaters. Their boilers provide hot water to several intake points at once (bathroom and kitchen), including the upper floors. The products operate in stand-alone mode on liquefied or natural gas (depending on the model).
Bradford White gas storage water heaters can last 8-10 years without fail. Experts recommend periodic inspection and cleaning of boilers, as it is impossible to completely prevent the process of contamination.
The uniqueness of Bradford products is that the water passed through the boiler remains potable and can be used for cooking. Bradford White hot water heaters are commonly regarded by people as some of the most lasting on the market.
Bradford White water heater cost: You can buy an electric model for $600-$800, and a gas unit will set you back $1,000-$1,500.
AO Smith
The A.O. Smith Century Electric began in 1874. A trustworthy water heaters manufacturer. Their equipment is in demand because of its high efficiency and reliability. AO Smith warranty ranges between 6 and 12 years, closer to 10 years.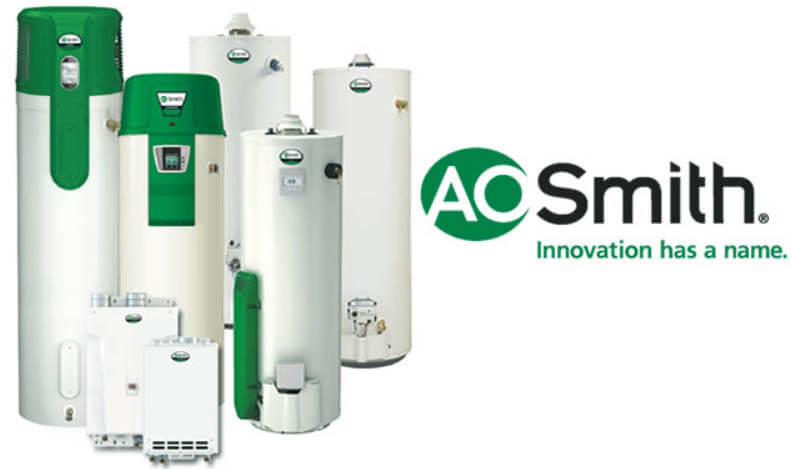 The range of products in the A.O. Smith Century Electric is incredibly broad. It provides all kinds of water heaters (gas, electric, storage, tankless, solar) and guarantees their quality. А. O. Smith Corporation is an American manufacturer of residential and commercial water heaters and boilers, and the largest manufacturer and seller of water heaters in North America. It also supplies the Asian market with water purification products. The company has 24 locations worldwide, including five manufacturing facilities in North America.
AO Smith water heater price is from $957.00.
Rinnai
The life expectancy (or useful lifespan) of a Rinnai tankless water heater is up to 20 years.

Rinnai compact eco-friendly water heaters are an efficient way to heat large quantities of water in domestic conditions.
The degree of regulation and the availability of optimal operating modes ensures a comfortable water temperature even during pressure fluctuations in the mains. Proportional fuel supply to the closed burner of Rinnai gas boilers promotes gas saving and ensures high operational safety at all loads.
Thanks to the longevity, energy efficiency and high performance – water heaters of the Japanese manufacturer will be the best decision for many people to buy.
Navien water heaters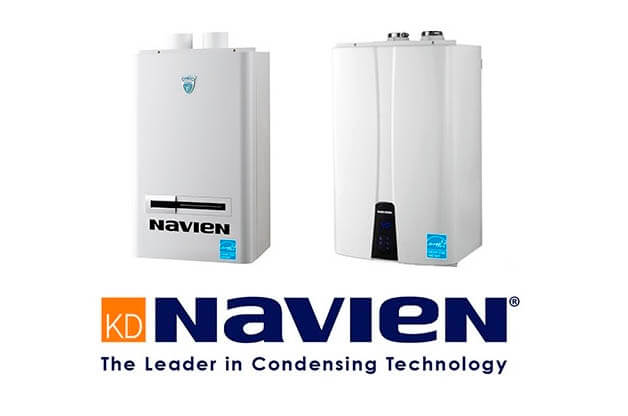 Navien water heaters offer a good combination of performance and quality. Prices are competitive with other top brands like Rheem and Rinnai.
A particularly popular product is this efficient and highly durable condensing water heater, featuring an advanced design in a stylish ergonomic housing with compact dimensions and characterized by excellent economy and stable performance. The presence of an advanced protection system ensures the complete safety of the device. All the models are equipped with a reliable control system that ensures the safety of water heaters, as well as responsible for high accuracy of maintaining the set heating parameters.
Richmond hot water heaters

This brand was established as a subsidiary of Rheem in 1983 and provides high-quality water heater models. Richmond water heaters are manufactured by Rheem, they are reliable and efficient among the most on the market.
Richmond is known for its tankless and hybrid water heaters. The Richmond Hybrid provides a 10-year tank warranty and a 10-year parts warranty.